5th Annual "[email protected]!" Lights Up Rockville Campus
To start off Spring, Montgomery College celebrated a week long showcase of the various forms of artwork created by students which included class projects from design, drawing and printmaking.
The fifth annual "[email protected]!" took place outside in the center of the Rockville campus on the week of April 18-22.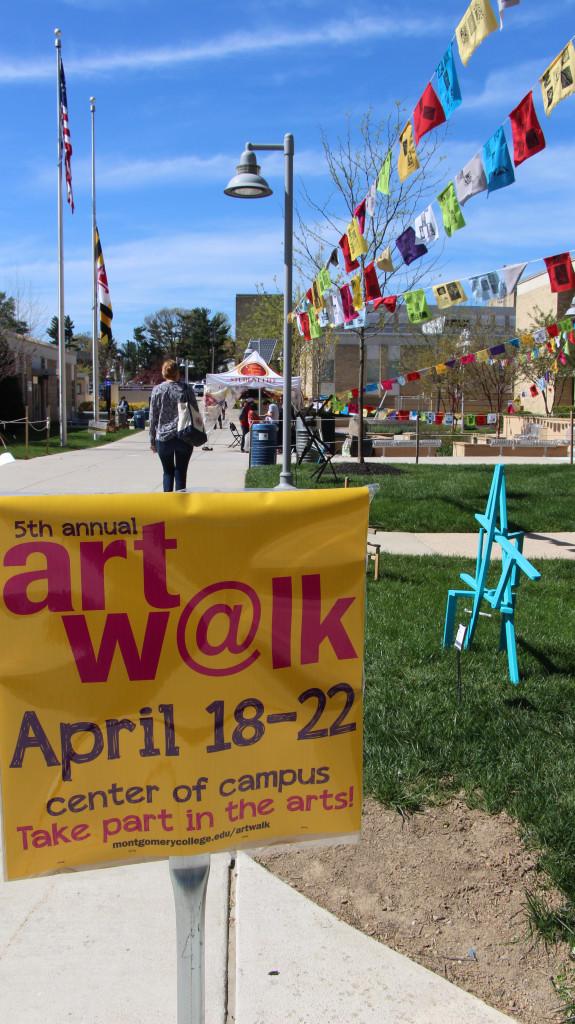 Abstract designs of vibrant colored installations were strategically placed all over the campus grounds. The "[email protected]!" created a lively spring atmosphere of creativity and liberation with eye-catching models that felt like hidden treasures.
The corridor of the campus was embellished with over 200 brightly colored flags created by students who collaborated with the 2016 Artist and Residence and MC alumni, Raj Bunnag.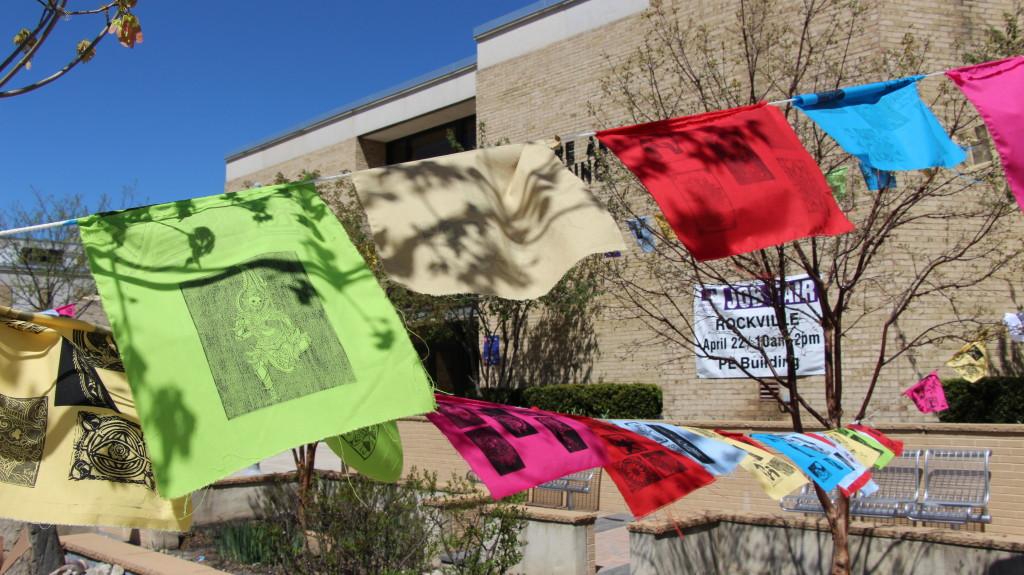 For centuries, various cultures have used flags for many different purposes. This project reflects the students take on traditional prayer flags while encompassing a modern twist of visual perception.
The flag project was intended to accommodate and benefit people from all walks of life by promoting positive feelings, actions, and awareness of all that is good in our world.
The Student Art League sat underneath a tent decorated with colorful images, where a few student artists demonstrated temporary henna tattoos on other MC students.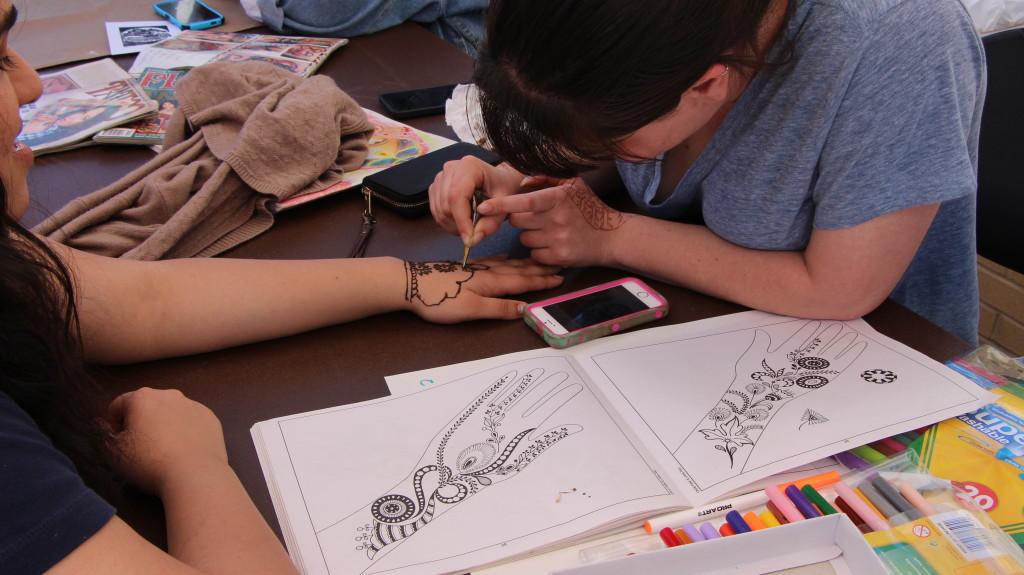 Other members of the Art League explained the printmaking process and encouraged listeners to take free prints and handmade key-chains which were all created by students artists as fundraiser items.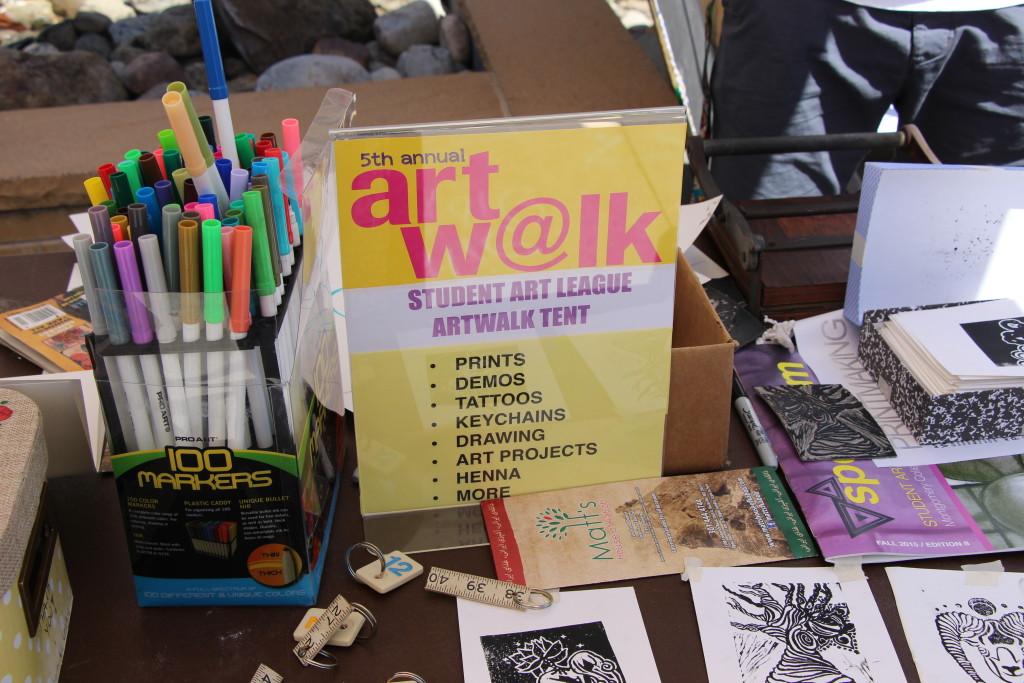 The League also accepted donations during this time from supporters which would go towards the organization's funding in art materials and future events.
To learn about more events involving the Rockville Student Art League, contact Assistant Professor and Special Projects Coordinator, Judy Stone.