In 2002, the DC metro area was in a panic. All civilians were on alert, praying the DC sniper wouldn't take away their lives. But, John Muhammad wasn't only ruthless to the public, he even made his wife a target of his terrorist motives.
In honor of Sexual Assault Awareness month, on Tues., April 19 2016, Mildred Muhammad, ex-wife of the infamous DC Sniper shared her story about domestic abuse at Montgomery College, Rockville campus.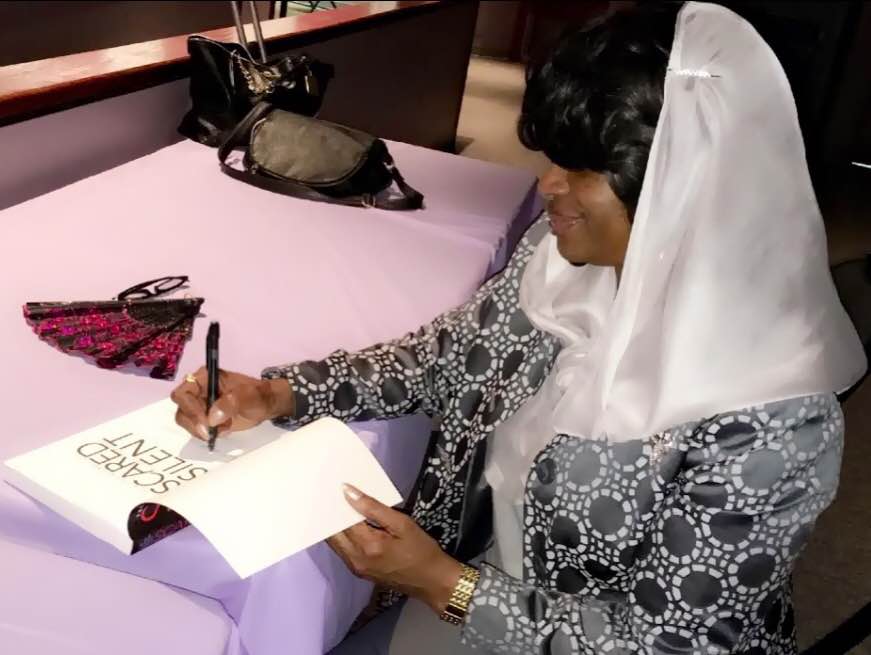 Muhammad says she always knew [she] would get out of it, [the abusive relationship] but [she] didn't know [she] would be [speaking to audiences about her story].
She spoke about the threats her former husband would make, his attempts in keeping her hostage, taking her kids from her and being one of Johns targets. In her ex-husband's words, she had, "become my enemy and as my enemy, I will kill you."
This survivor has touched many peoples lives through her speeches. Elsy Orellana, an attendee, shared that Muhammad's speech was "pretty eye opening on the topic itself, it gives inspiration to reach out to other people on domestic violence."
Mildred explained that she would report the abuse by her husband but no one believed her. Her own brother did not even believe her allegations. As a result, she could not longer trust anyone.
"Nobody was going to make me believe that I wasn't abused," shared Muhammad. "No one's opinion should be more important than yours." she continues.
Muhammed went to court and they instructed her to simply leave her husband. It wasn't that simple, according to Muhammed, she had to change her identity to hide from her husband.
The justice system also failed her once again with the kidnapping of her children. Her case was neglected because John, the kidnapper, was the father of her children.
Her kids were found while she was visiting her sick mother on the east coast. "Hearing my children's voice made me feel like I came back to life," said Muhammad
But this was not the end, after Mildred got her children back Mildred became a target for the sniper. He would follow her and kill a surrounding individual. Wherever he could find her, he would kill an innocent person in her vicinity. He even hired a hitman for his wife, but he was unsuccessful.
She explained that after her and her children heard the news about John's killing streak, her children cried themselves to sleep and Mildred grabbed the pillow, went into the bathroom and screamed.
After Muhammad gave her speech, there was a Q&A session. Many audience members thanked Mildred for coming to share her story.
Muhammad had a book signing and spoke with a couple of attendees.
You can find her book at  amazon.com