MC Students Assist in Primary Election Registration
This year's election has been controversial, to say the least. Although some students would argue that "there isn't anyone worth voting for this year," said Damien Gonzalez, student at MC.
Other students would say, "this is probably the most important year to vote […] I'm voting this year because I'm of age and I feel like with the radically different candidates, it's important to contribute to this nation's governance," said Jasi Aldridge.
Nonetheless, MC students found ways to help with the registration process.
Primary elections for the state of Maryland are to be held April 26, 2016.The deadline for registration is tonight, April 5. In hopes of getting MC students to vote, a political science professor and students from her class helped in the registration process these last two days.
Professor Hashemi and her Political Science class stationed themselves at the campus center April 4 and April 5 to encourage students to vote in the primary election this year and to lead them to registering information.
They helped register a total of 20 MC students, that's 20 more people who will vote in the primary election.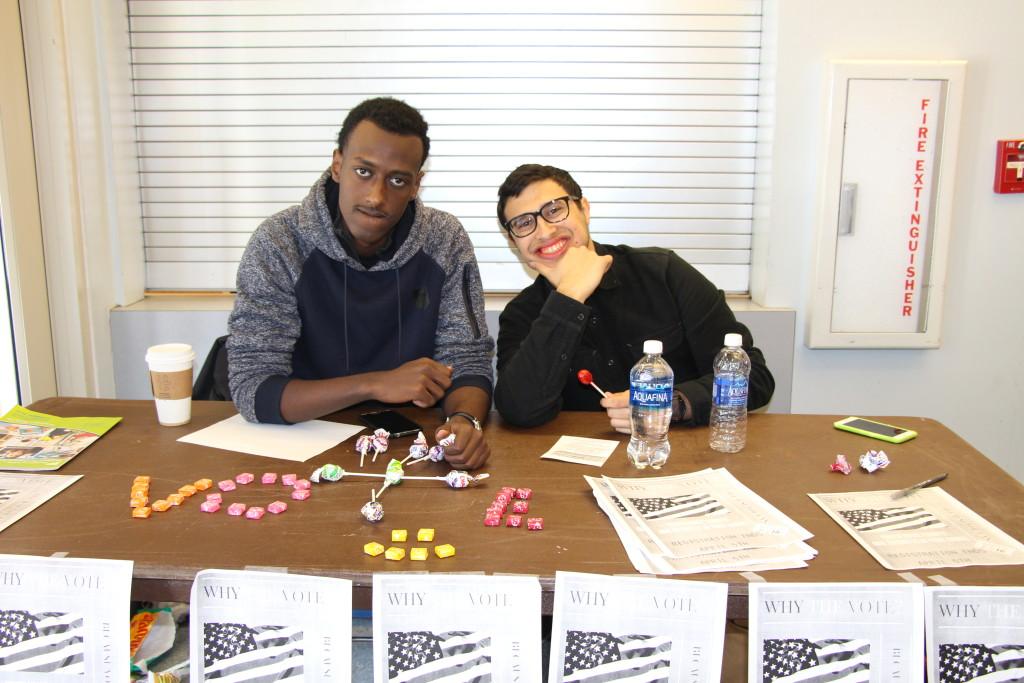 "It's important to vote because elected officials should reflect all people's interests and no one can know your interests or who you favor if you never vote," said Ammanuel Awoke, one of the students of Hashemi's Political Science class.
Sofian Kherdeen, another student who helped in the process says that "voting is important because the bedrock for a democracy is free, fair and contested elections. Without voting, democracy is not possible so go out and vote."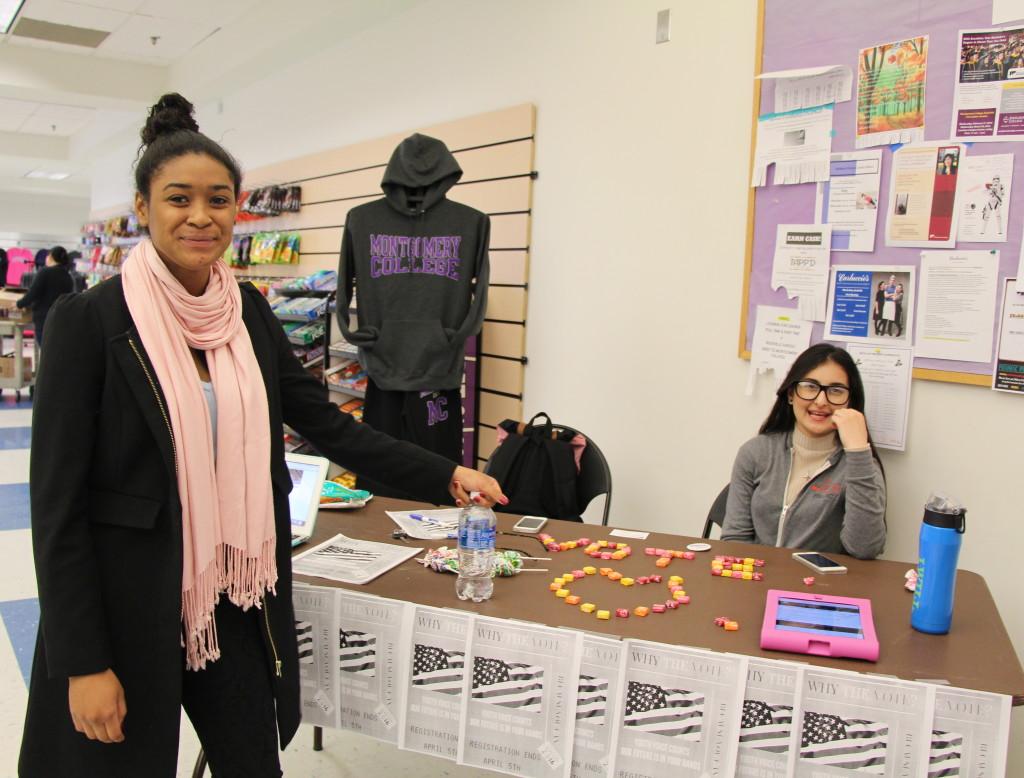 To find more information about voting registration visit:
https://www.usvotefoundation.org/vote/sviddomestic.htm?stateId=23
and
https://voterservices.elections.maryland.gov/onlinevoterregistration/InstructionsStep1