The Last Easter Egg Roll for the Obama's
The Obama's hosted their last Easter Egg Roll on Monday, March 28, 2016. 35,000 lucky families gathered at the South lawn of the White House to celebrate the last Easter Egg Roll of the Obama Era. Some might say, the best Easter Egg Roll in his term.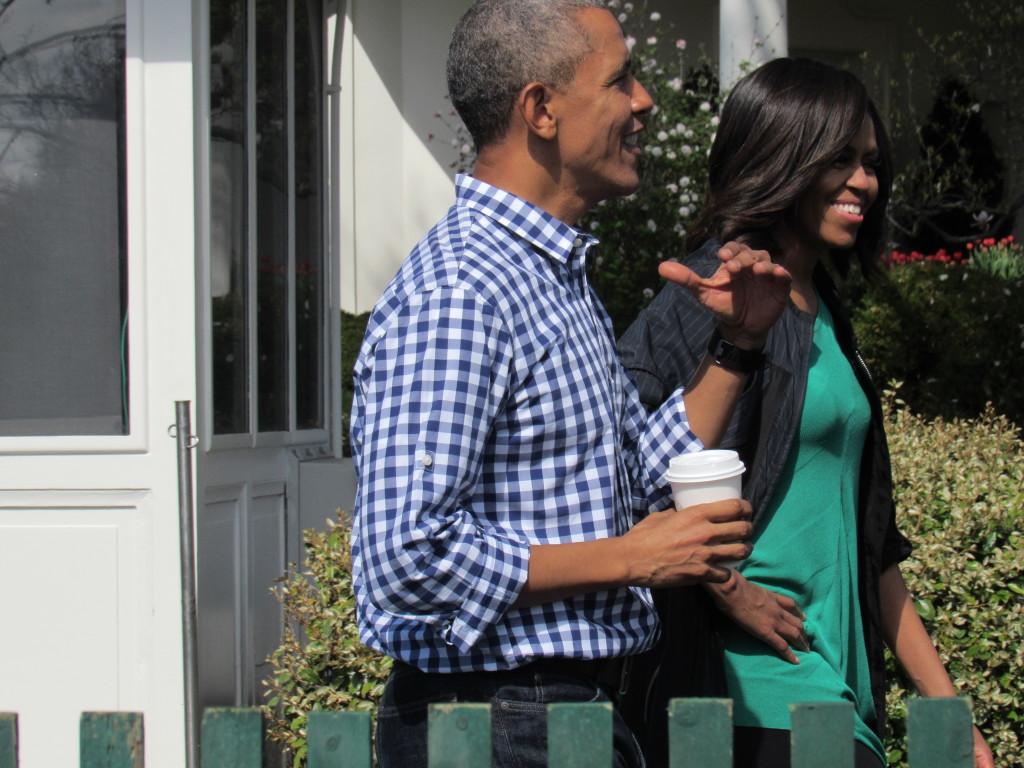 The event took a turn for the worse when the morning rain soaked the lawn of the White House. The first group of egg rollers had to roll their eggs in wet grass.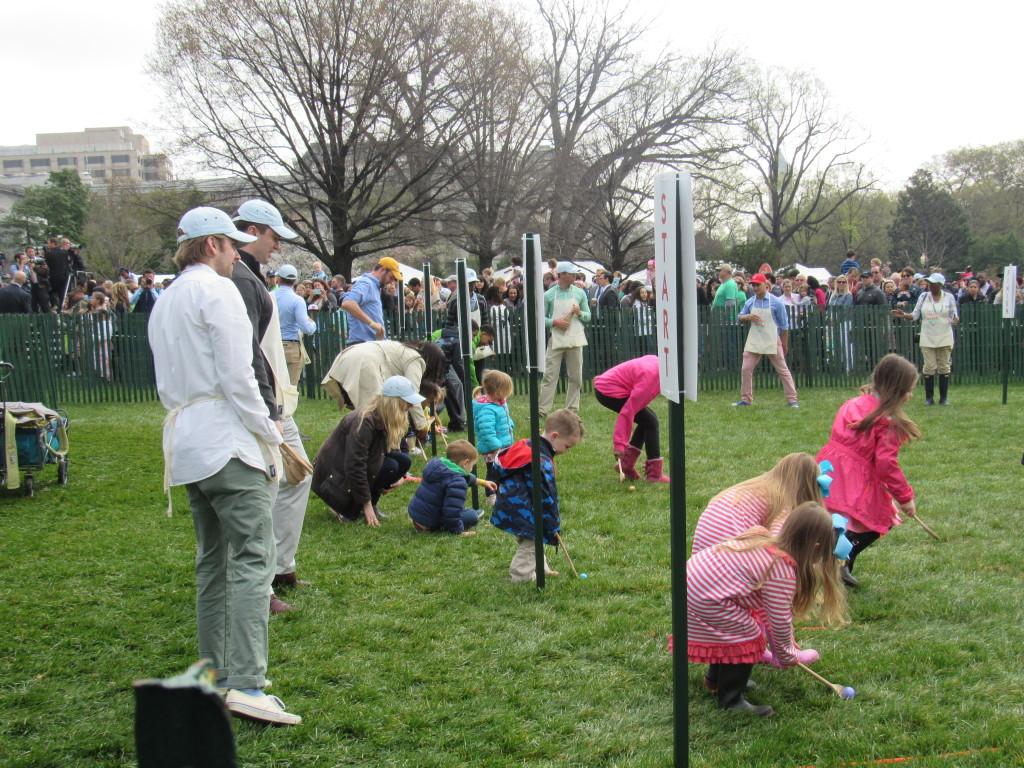 But, the sun came out as the Obama's stepped out onto the terrace. Coincidence?
Idina Menzel, also known as Elsa from Frozen, sang the National Anthem this year. "The only way I could get my two daughters to stay still for the Anthem was to tell them that Elsa was going to be singing…they were completely star stunned to say the least," said Johanna Scholl, attendee.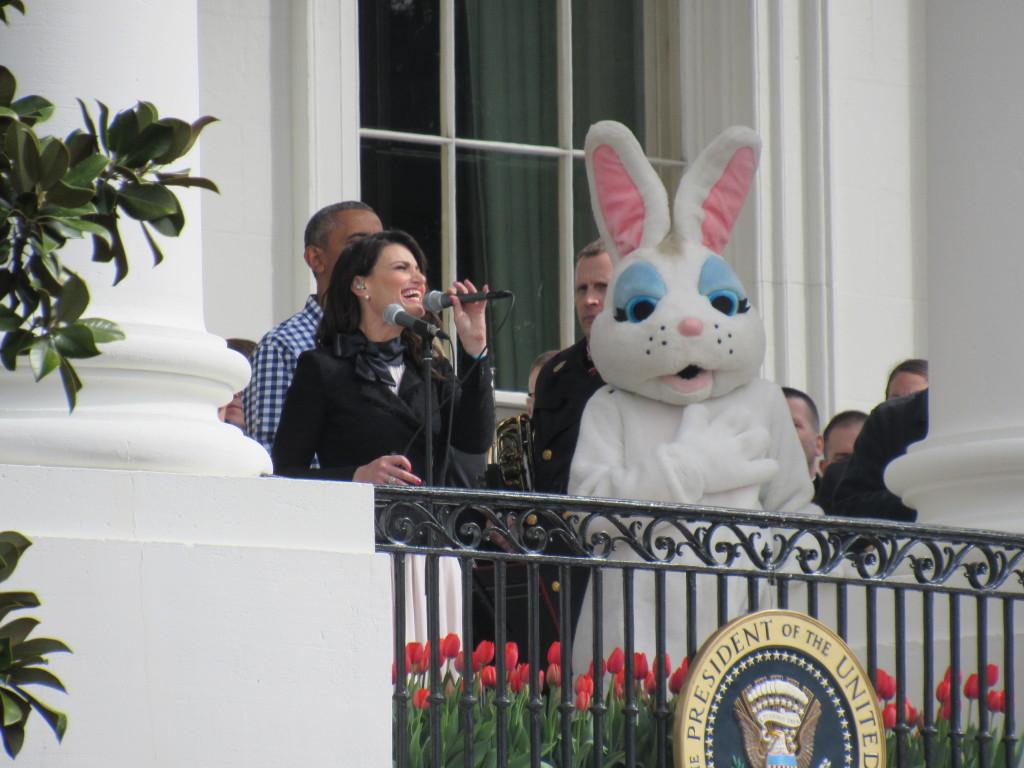 The First Lady addressed the crowd, saying that this was one of their favorite events of the year and that the theme is only fitting for the occasion, "Let's Celebrate." The First Lady emphasized how important it was for her and her family to make the White House the "people's home" and that events like this reaffirmed that statement.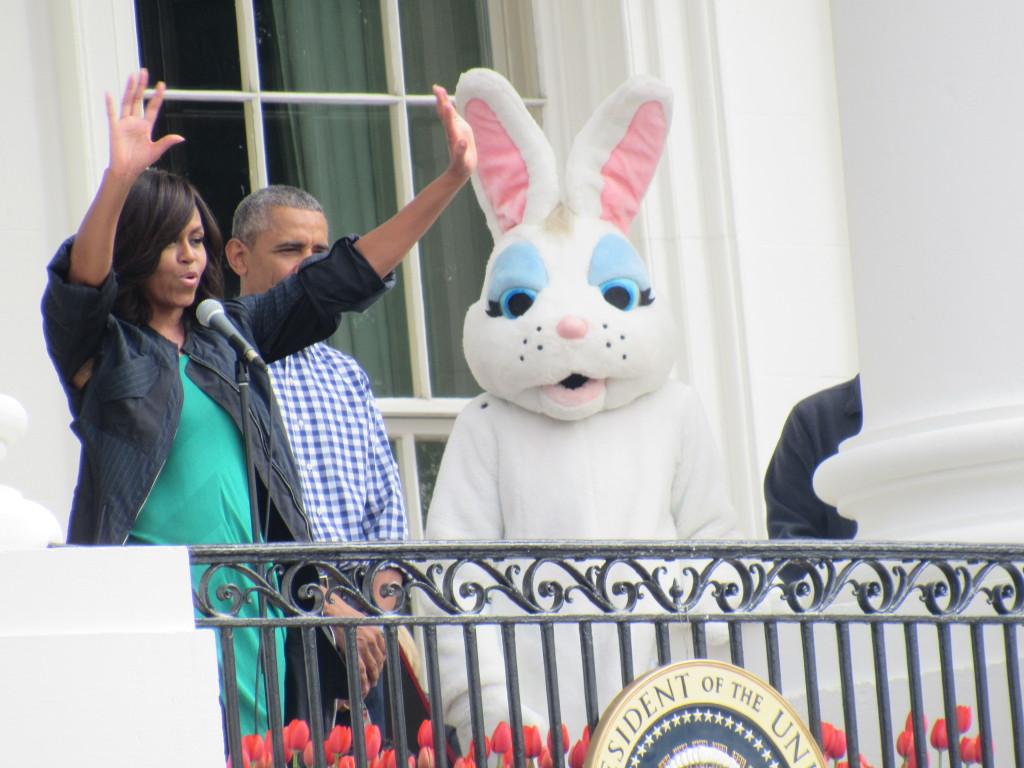 Then, the celebration began!
Obama and the First Lady assisted and cheered on children as they rolled their eggs to the finish line.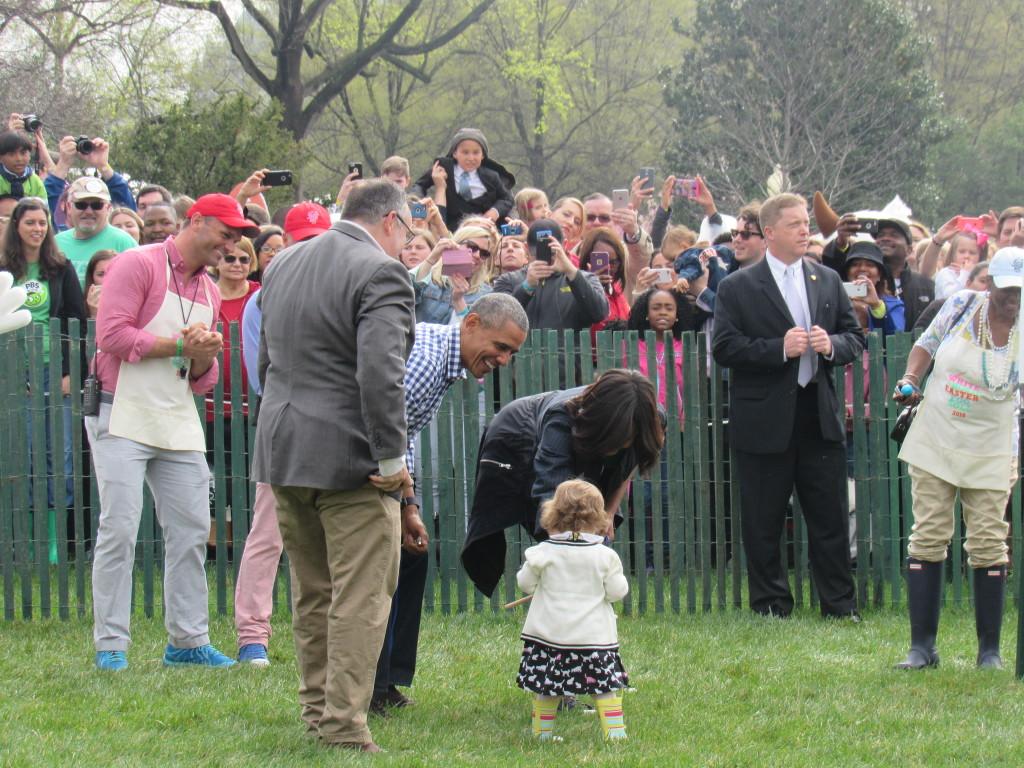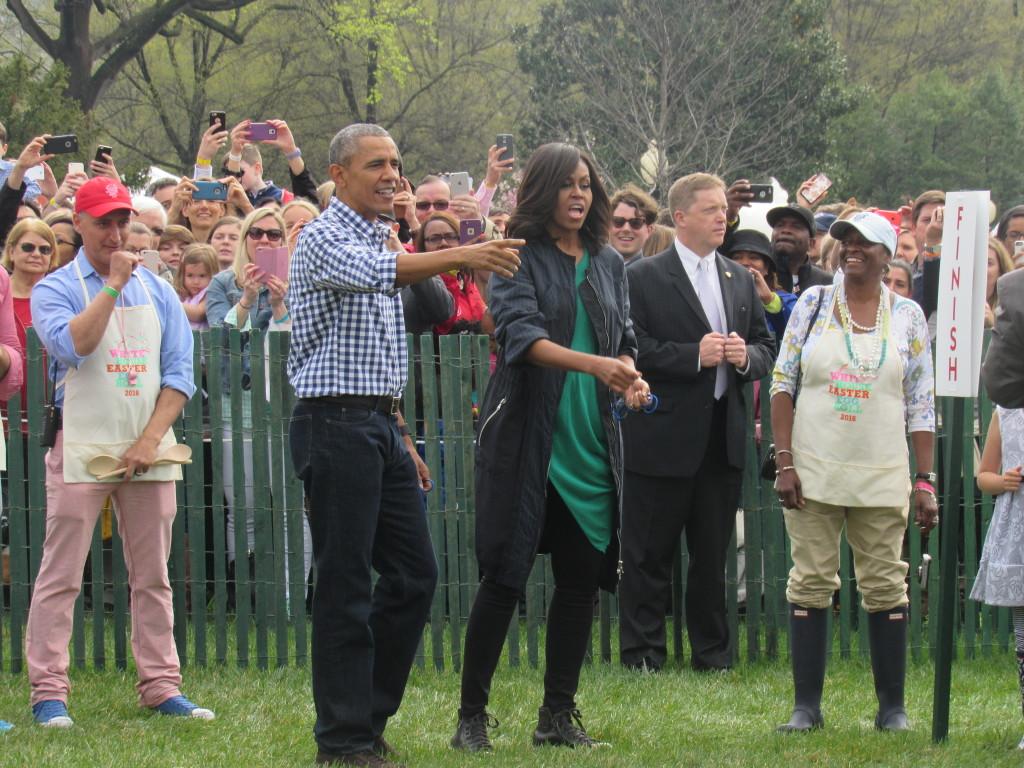 Families enjoyed a reading of "Where the Wild Things Are" from the president, a very dramatic reading at that. President Obama asked his audience to "roar their terrible roars, gnash their terrible teeth, roll their terrible eyes and show their terrible claws."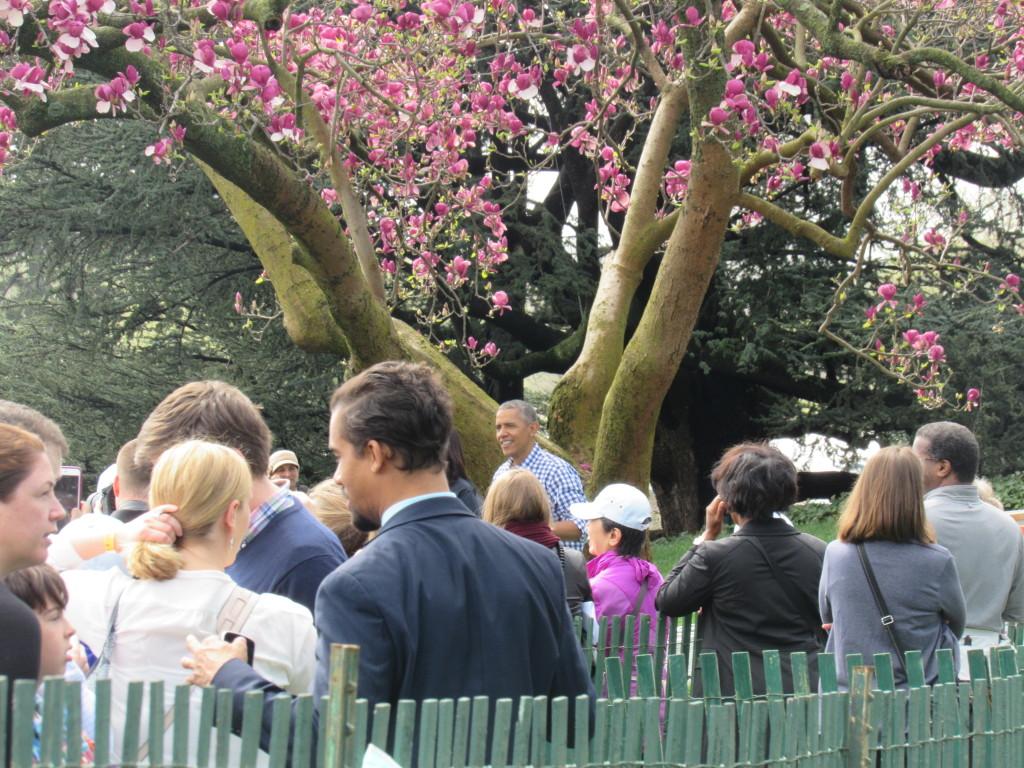 A few lucky children ran an obstacle with the First Lady, one of the many activities that promoted healthy living that day, along with basketball, tennis and yoga.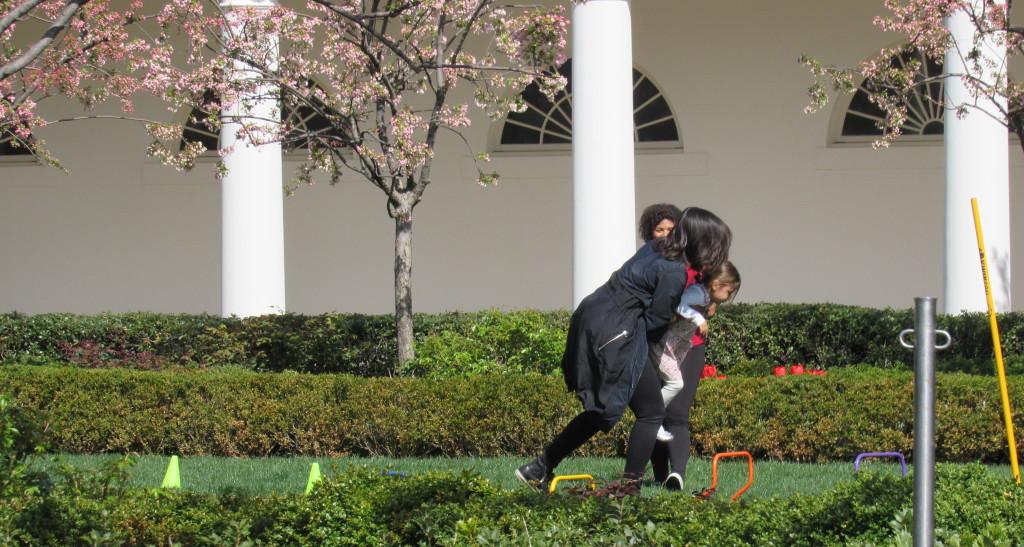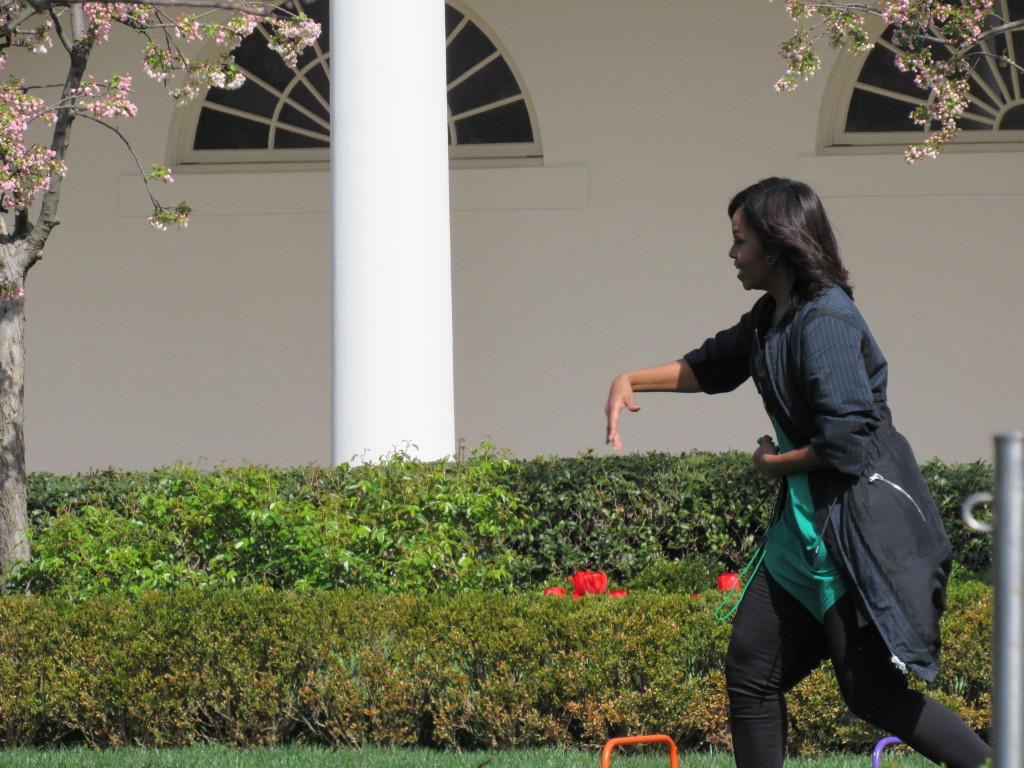 The Egg Roll had events ranging from dying eggs, to conducting scientific experiments. Also, playing sports and teaching kids about healthy eating.
The event ran from 7:30 am to 6:45 pm.
Press release and more details about the egg roll can be found at the White House Website.