MC Transfer Day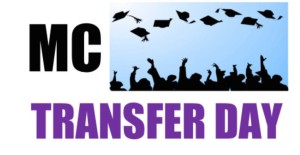 Montgomery College is often a stepping stone to four year universities if you're not seeking a degree. If you're interested in transferring out of MC, stop by MC transfer Day!
On Wed. March 23, MC Rockville will be hosting a transfer day where more than 35 four-year institutions will visit to answer questions MC student might have. It will be held in the P.E. building in the large gym.
According to Roberta Buckberg, job opportunity coordinator, "many students don't think it is important for them to attend these events until they year they are transferring–this is a mistake. Transfer day can help them to plan their transfer successfully."
At this event, the institutions will inform students of open-house dates, expose them to school and major options, advise them about scholarship opportunities and make sure students mark their calendars for priority deadlines.
The schools will also recommend strategies for improving chances of admissions and competitive school and program, and help students find information at MC about transferring.
Buckberg has provided a list of questions to ask schools and institutions that have RSVP'd for the event : Questions and RSVP List
Flyer can be found here: 2016 Transfer Day