Review of First Watch Cafe
You know how you go to your grandparents' house and you feel at home and how comfortable you get really fast? Well, this was that amazing feeling walking into the First Watch Cafe in Rockville Town Center.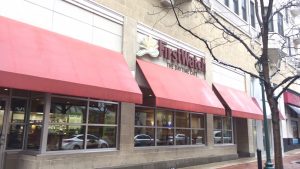 Walking into this restaurant really brightened up my day. There was a lot of seating space, the aisles were huge. I also noticed that there are booths and chairs and tables with separate seating.
I was also immediately attracted by the huge chalkboard they have in the back where they write their specialties for the week.
Before you are seated, the waiters ask you if you would like a booth or a table, whether you are a party of one or a party of five. It's awesome that you get the option!
I scanned the room and I noticed the different kinds of attire everyone had on. People came here dressed in work attire or hoodies and sweats.
A huge eye opener was that you can see everything that's going on in the kitchen–that made me feel a little better about the food I was going to get.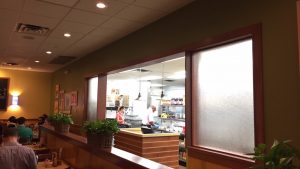 What really made this place feel like grandmas house was the cute paintings on the wall and the comfortable seating.
Sitting down, there is already a clean plate, utensils, and a coffee mug. If you ask for coffee, they will leave the coffee pot there so you can pour as much as you want.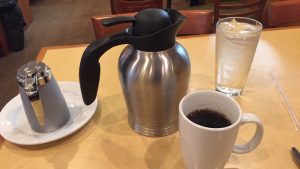 This restaurant menu was very detailed about everything that they serve. Looking at other costumers plates it can go from a somewhat fancy, complex dish to a very laid back breakfast.
I read the menu and I immediately thought their specialty in this restaurant must be eggs. They have a lot of different style of eggs they serve. But, they also have breakfast items like french toast and Belgium waffles.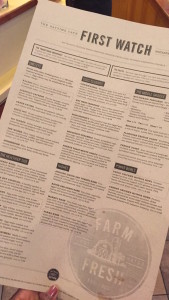 I ordered on the TriFecta; I ordered two cinnamon french toasts with scrambled eggs(extra cheese) and well-cooked bacon. The French toast was amazing! I usually go to a restaurant or cafe and they serve "cinnamon french toast" but I can never actually taste enough sweetness from the cinnamon itself within the french toast.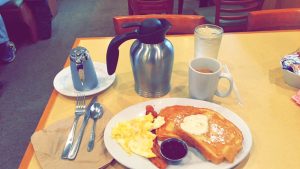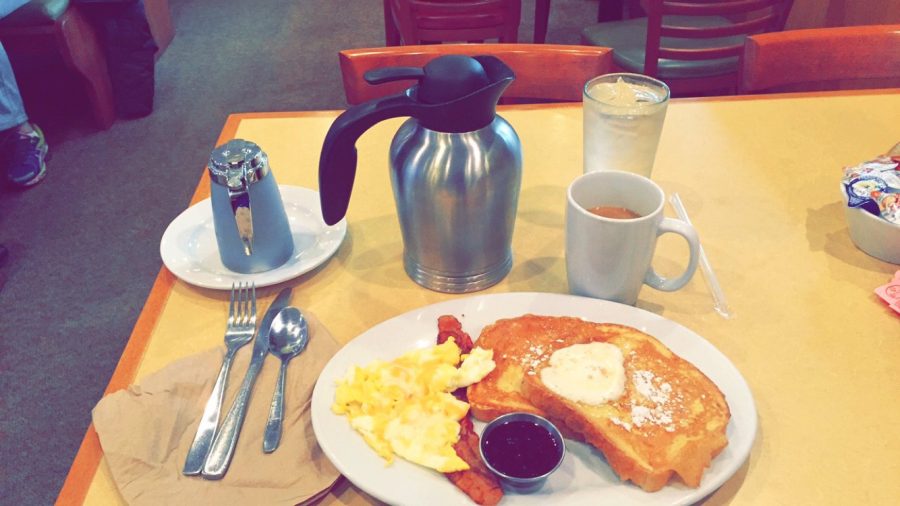 The cinnamon french toast should be the specialty at this restaurant. The cinnamon was very overwhelming but in the best way possible. They also topped it off with powdered sugar and a little bit of whipped cream. The french toast itself fills you up pretty well.
They also have 2 choices of syrup. They have their own syrup and 100% maple syrup, both are hot so be careful while pouring.
Although the french toast was amazing, the eggs were a little under seasoned, but the bacon was nice and crisp enough. However, the amazing french toast made up for it. They displayed my plate very well. I think for a nice brunch, the prices are reasonable.
Overall, I was pleased with the First Watch Cafe. No reservations are needed, walk ins are welcomed. Though, they do close at 2:30 PM, it's exclusively for breakfast and brunch.
If you are taking the bus there from Montgomery College, take the 55 towards Rockville, from Montgomery College, and the 46 towards Medical Center, and get off at Rockville Town Center. It's two stops before the buses hit Rockville Station.
This restaurant is kind of hidden, so turn right on Gibbs Street, walk a few feet and it's on the left side of the street. If you drive, make sure you have enough quarters for the parking meter.
Take your friends and family to this cafe, you won't regret it!
Score: 4 out of 5 advocats