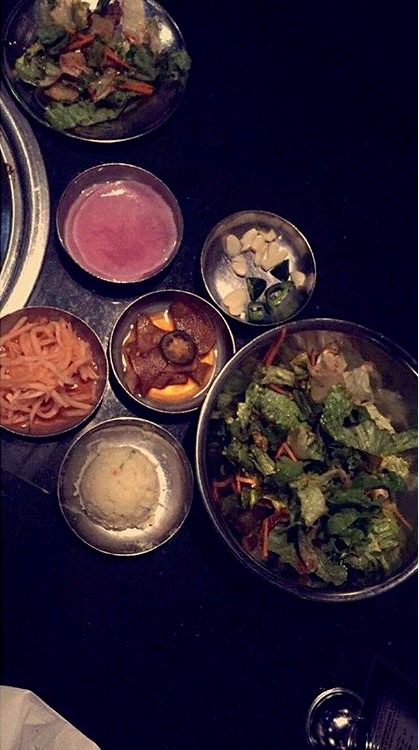 Review of Iron Age: Korean BBQ Asian Grill
"Annyeonghaseyo" is how some of the waiters greet you at Iron Age, It means hello in Korean.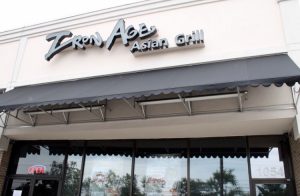 Iron Age is one of coolest restaurants I have been to in a while in Rockville. It's located on Rockville Pike. If you and your friends are into K-Pop, looking for new kinds of foods to get into or a new place to hang out, this is the place to be!
As a returning and loyal customer, I have eaten there at different times of the day. I've been there on a Monday afternoon and a Friday night, the vibe on Friday nights at Iron age was the best.
I heard about the place from a few friends that had been raving about how good and inexpensive the food was, and how great the people that hang out there are. So, I decided to check it out myself.
As I walk into the restaurant, I noticed the large, flat-screen tv's that they have just about everywhere in the restaurant. The televisions play Korean music videos; if you're a fan of Korean music then you'll be in heaven.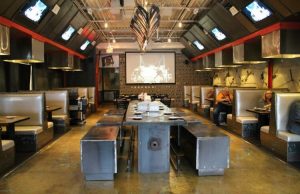 The service was incredibly fast, they came by every two minutes to help cook the food that was on the grill if you are a first time customer, but they also leave the utensils there if you'd like to cook it yourself.
They have two different menus, they have a plan A menu and a plan B menu, most people get plan B because it's unlimited and you get more for your money. Menu B is $20.00 per person, menu A is $8.00-16.00 per person. Both menus are unlimited, all-you-can-eat Korean BBQ, but plan A has fewer selections than the menu B.
When seated you are served a seasoned salad, kimchi, potato salad, pickled radish, garlic, and jalapeño. For the sauces, they give you teriyaki sauce, olive oil, peanut sauce and hot sauce. You will be using chopsticks and a spoon, so practice your chopstick form before coming to this restaurant!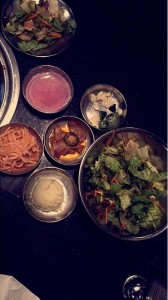 I went with a few friends and ordered off of menu B, I would highly recommend the beef bulgogi and the soy chicken. Every time I go back, the taste of the food never changes–it's always good!
I enjoyed how much flavor both the beef and the chicken have, I also like the fact that the next day I would remember how the food tasted–amazing!
The disappointing part of all this is when I have food left on my plate, I can't ask for a to-go box. Also, with the food being made right in front of you on a grill, be prepared to smell like BBQ when you leave the restaurant!
I love this restaurant because even when it's busy and would expect it to be very loud and messy, they served me with clean chopsticks, a spoon, and a small plate, the seating was very comfortable and helped my posture while I was eating.
No reservations are needed unless you are with a party of 8 or more, walk-ins are always welcomed. If you are taking the bus from Montgomery College, take the 46 towards Medical Center, if you are driving, parking is good throughout the day.
Overall I would highly recommend this restaurant, 4 out of 5 advocats.