Thoughts on All-Star Dunk Contest This Past Weekend
Over the weekend, the NBA All-star game kicked off and man, it was a great one! Well, not so much of the All-Star game where defense was completely optional.
Both East and West racked up a combined score of 369 points. However, the West mounted 196 points compared to the East with 173 points scored, which gave them the edge.
Though, the most talked about story during All-star weekend wasn't about Kobe's last appearance, but the dunk contest and those featured in it.
Aaron Gordon, Zach Lavine, and I guess it's very safe to say, Andre Drummond, and Will Barton put on a show. During the stretch of the dunk contest Lavine and Gordon caught fire and separated themselves from Drummond and Barton which ultimately became the Lavine and Gordon dunk gallery.
Lavine, the defending champion from last years dunk competition, impressed the judges by jumping from the free throw line and slamming it with authority which gave him a score of 50 points. It was pretty.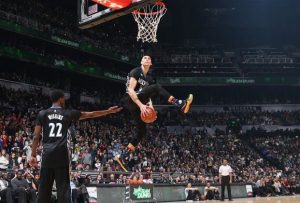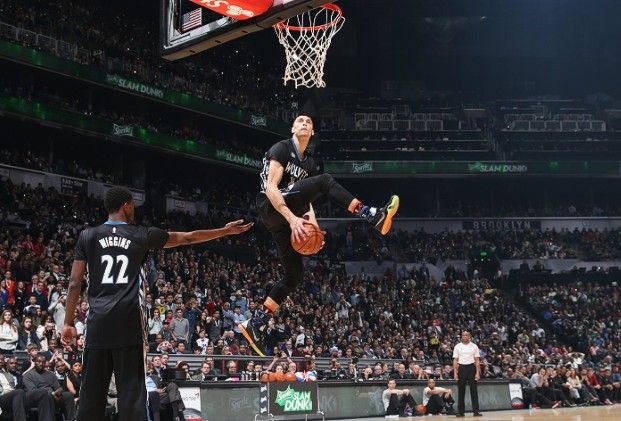 Gordon, on the other hand, had an impeccable answer to Lavine's dunk. Gordon jumped over a Mascot, palmed the ball with one hand, and dunked it which I thought and many others thought that was the dunk of the night.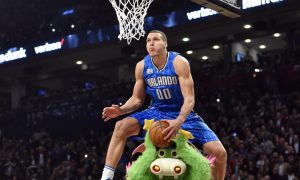 End of story, Gordon wins. But unfortunately, that wasn't the case. Gordon's dunk earned him a surprising 47 points which gave Lavine his second straight dunk title.
Furthermore, the "dunk" of the night was the great sportsmanship Lavine displayed at the end of the contest. Lavine praised Gordon for the show he put on as well.
With fresh young talent brewing in the NBA these days we can only smile and hope for great All-star games to come. But seriously, Lebron James, when will you dunk for us?