New Virtual Tutoring for MC Students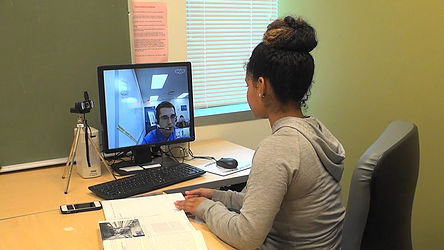 Are you taking a Humanities or Social Science course this semester? Are you looking for extra guidance beyond the classroom to excel in classes without breaking the budget on tutoring? Do you not have the time to meet with tutors outside the convenience of your own home?
Director of Takoma Park's Academic Success Center, Jeff Chuang along with Germantown History Professor, James Furgol, launched a new virtual tutoring program for several Humanities and Social Science courses for students from all Montgomery College campuses this past fall.
From assistance on assignments to exam/quiz review to general study, this virtual tutoring program allows students to seek help at their own convenience.
The tutoring sessions are not only free, but easily accessible. With a computer, internet connection, a Skype account and additional electronic copies of course materials to be shared with tutors, students will have a minimum of 30 minutes to get their questions answered.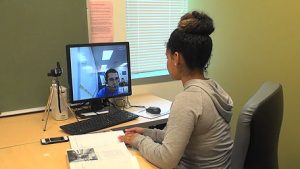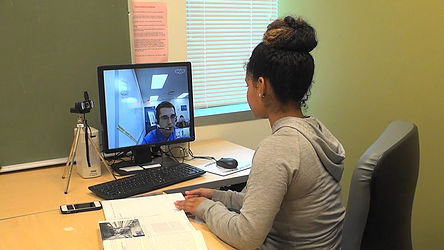 This can be especially important for students taking online courses. Furgol has taught several students outside of Maryland,some live as far away as Afghanistan! "This geographic difference makes it a bit difficult for them to seek guidance at an on-campus learning center [so] virtual tutoring enables MC students to tap into a great resource regardless of their physical location," said Furgol.
If students do not have access to a device that streams Skype, designated locations on each campus are available to set up sessions.
Furgol said "[Chuang] and [him] specifically chose Skype as it easily enables students and tutors alike to video chat, chat and send attachments [and] Skype users can now directly sign into Skype using their Facebook account, which means they do no need to download any software to their personal computer."
Furgol and Chuang "hope to aid students navigate the challenges of the college-level research process [as] one of the major challenges students face today is finding relevant sources to complete [research] papers. This is not because there is not enough information available [but] that there are far too many sources available for student use (many of which are partially fabricated and/or incomplete such as Wikipedia entries)," said Furgol.
Furgol believes this program has a great deal of potential and as students become more aware of virtual tutoring, both more distance learning and traditional students will utilize this program. Furgol said Chuang and him are hoping to expand the number of disciplines their program includes as they are currently offering tutoring for Economics, History, Political Science, Psychology and General Research; hoping to add Sociology and Spanish within the spring 2016 semester.
Visit their website: http://tsungchuang.wix.com/virtual-tutoring
Making an appointment is easy! Insert your name, e-mail address and a message on the website!