Let's Get Together: The Importance of Diversity at MC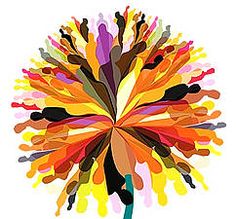 As each student walks swiftly along the gray pavement around campus, colorful warm bodies of various shapes and sizes carry around gentle smiles and greet them.
With the new semester, the opportunity to meld the mixed body of students and faculty, who together make up the MC community, is once again at its highest peak for all individuals.
"On numerous occasions I have mentioned how much diversity is valued at MC," said Dr. Pollard in an email she sent about Civility and Inclusion at MC in Dec. "Let us truly live the values that MC promotes in times of ease and show people that civility and growth can, indeed, flourish in a diverse environment."
According to MC's Mission and Goals, Montgomery College is a college that thrives to "empower students to change their lives, and enrich the life of [the community]," continues to highlight and establish in various forms that intolerance is solely unacceptable, and drives towards maintaining an environment in which all individuals are considered equal.
In order to attain the school's values of excellence, integrity, innovation, diversity, stewardship, and sustainability, the college encourages all individuals to get involved with various activities, programs, and discussions that take place within the campus and support the advancement of opportunity in school.
Programs such as Montgomery College' s The First Year Experience, helps motivate first year students of disparate backgrounds adjust to college life while forming firm relationships with their fellow peers and faculty members.
The experience allows for diverse individuals to acknowledge and respect other types of cultures on campus through the use of various activities. Another interesting event that allows all students to come together is Club Rush. Club Rush is an event where all types of clubs and organizations established for the current semester, interact with the students and allow for each individual to explore their interest and apply their knowledge in fields they appreciate, while simultaneously helping the school achieve it's values.
"[My first semester was] simply amazing," said Haddie Sowe, a second semester student at MC. Sowe explains her strong relationship with various students and professors from her first semester at college, and praises the openness and flexibility of the college community.
"Being from Gambia and attending my first of year college in America I didn't know what to expect… at Montgomery College I am constantly surrounded with positivity, and showered with opportunities at every corner," said Sowe. "Due to there being so many different types of cultures and ethnicities at Montgomery College, it sometimes feels as though I take a tour around the world every single day."
As a student, Sowe has never felt unsafe or unable to reach her full potential due to her gender, race, religion, opinion, or choice of expression. Rather she feels that her first semester at Montgomery College has helped her contour a better sense of self because of its various programs.
Montgomery College strives to assist each individual in establishing themselves, while promoting the alluring idea of equality. It urges the faculty and students to voice their opinions and display their cultures and beliefs proudly; for it is they who construct Montgomery College and the values it wishes to attain.