Only Obstable MC Faces to Open its Doors is the Rest of the County
By the looks of it, Montgomery college's Rockville Campus seems clear enough to open its doors to students and faculty by Wednesday, Jan. 27. But, is the rest of the county (and beyond) able and safe enough to get students and faculty from their homes to school by Wednesday?
Parking lots 1-13 at MC are virtually spotless and every pathway needed for students to get to class have been cleared. MC's snow clean-up crew has finished cleaning the entirety of MC by Monday night. Surrounding roads to MC are clear enough to drive on; MC seems ready to re-open their campus. MC has not skimped on using every available resource to get students and faculty back to school for the spring semester.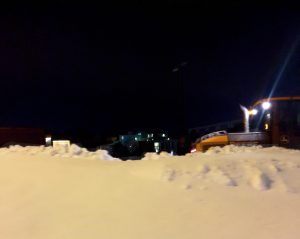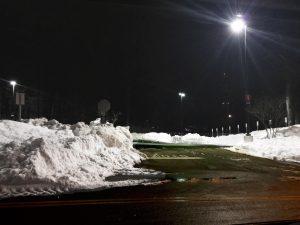 However, with students and staff coming from all parts of the county and beyond, who knows if their neighborhoods are cleaned and if they'll even be capable of leaving their homes.
Eight students have told the Advocate that their neighborhoods have yet to be cleaned. Including two silver spring residents, one Potomac resident, and four Rockville residents.
The Metrorail has announced that it's officially re-opening today, Tuesday, Jan. 26. The redline to Glenmont will be up and running. But, Metrobus services will be limited. Although Metrobus and Metrorail riders can expect to be able to use these services, they are not guaranteed an easy ride. Delays are to be expected on both railways and bus routes. According to the DCist, bus routes will be on a "severe service schedule" meaning only major bus routes and the busiest of them will operate.
MC could not open without these services.
One student, Chaz Scott, who commutes from Prince George's county/DC told us she is concerned about getting to school. "I use the metro every day to get to school, I hope delays won't affect that. Also, I don't know if PG is as clean as Montgomery county is. Even if Montgomery county students can get to school, I don't know if I'll be able to," said Scott.
There is also a problem with possible ice. Temperatures are going to drop tonight and there will be water left on roads and sidewalks that could freeze over. Will MC have to take the ice into account even after the snow has been cleared off?
If Montgomery College is possibly trying to open Wednesday, will professors be sympathetic to students who were not able to get to campus? Will the professors even show up to their classes?
The start of classes has not been a question of whether the campus is able to open or not, it has been "will faculty and students be able to get to the campus?"
Disclaimer: Referring to county as a place, not any county officials
Updated Tuesday, Jan. 26 5:45
"The safety of our students and staff is the most important aspect of any closing or delay. Knowing that our county partners are still working 24/7 to clear residential streets and neighborhoods, we decided to remain closed tomorrow and give them ample space to finish the job. Both MC facilities and the county crews have been absolutely phenomenal in their efforts to make it safe for the community as a whole. But we want to always err on the side of caution when safety is the top priority," said Marcus Rosano, Director of Public relations and Media at MC.
Check back for updates at the Advocates Facebook and Twitter pages.