Construction Update for the Week of Nov. 30 to Dec. 6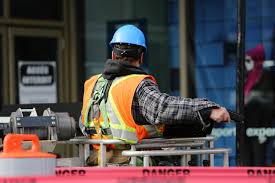 For the remainder of the week, traffic exiting parking lot four between the Technical center and Campus Center building will be much slower than usual due to the utility installation work taking place.
The work is expected to last up until Monday, December 7th, 2015.
After the work in parking lot four is completed, there will be an excavation and a utility installation along North Campus Drive which will cause periods of traffic detours during the day on Tuesday, December 8th.
There will be flags to better direct traffic entering and exiting the campus from North Campus Drive.
The Montgomery College Rockville community should add additional time to their morning commute while contractors work on improving our campus.
Come back next week to get an update on campus construction!