Artist Profile of Putra Surya: Hip Hop Dancer, Choreographer
The MC Advocate has a regular series of artist profiles where we interview artists at Montgomery College. This time we interview choreographer and b-boy Putra Surya.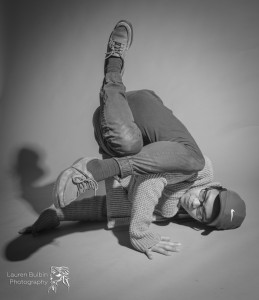 Can you tell the people about yourself and what you do?
"[I am] 18 years old. [I am a] hip hop dancer and choreographer. I started dancing when I was ten, as a break dancer aka B-boy. After three years into B-Boying I joined a dance group called Future Shock DC. Through that company, which is a non-profit organization, I was able to train with very high level choreographers and dancers. After four years I left due to my age, and just needed time to move on. Then I joined a team called Capital Funk, which is a collegiate [dance team] of George Washington University. After that I've made a couple crews, and another B-Boy crew."
Who are your biggest inspirations and why?
"One of my directors Nat Balanco, she was my director for future shock. She's really strong, personality wise. She mentally beat me until I was good, she was so critical about all movements. She was the one that introduced me to all these styles. She's just great and an amazing director and dancer. Another inspiration I have to say is Cres Valencia and Raf Villscrusis. They were my freestyle instructors. Future Shock DC had two different troops: a freestyle team and a core choreography team. Cres, and Raf were the directors for the freestyle team and they were the ones that introduced me into free styling and battling tactics, because I had a lot of experience in all that. "
What other styles did you learn other than hip hop?
"Hip Hop branches into many different styles but b-boying is one, and they also have house, whacking, krumping, voguing, locking, popping and free forum. There's many other styles like juking which is Chicago footwork, and beat your feet (DC footwork) and just a bunch of other stuff."
What are some of your goals for your dancing?
"Currently I direct the Semi Team at Montgomery College. My goal for them is just to make sure that they really have fun and that they really love dancing. I'm considering that they are new dancers [but] it's really critical that they understand it's not just serious, but there's a lot of fun in dance. My goal is to bring out the idea that dance isn't just to make yourself look good, it's to make yourself feel good. That's the reason why I dance. It's because it's fun and my goal is to just get better as a dancer, learn more styles, be able to pick up peoples choreography better, and to understand my weaknesses and try to fix that."
What have been the incisive moments in your dancing career thus far?
"Training as a dancer, I remember my first thought entering as a dancer was that I wanted to pursue it. A few years after that when I first started Future Shock I wanted to pursue dance, and two years after that I kinda lost that feeling. But near the end of future shock, I was invited to go on tour in Indonesia with my dance crew. They're called 'Indomination.' It's my Indonesian dance hip hop team, the majority of the members were in Future Shock also. After that tour we pretty much traveled Indonesia all the different islands: Banddung Jakarta, Bali, Bogor. They also went to New York, Los Angeles, and Ottawa. Pretty much just the opportunity given to us for dance is just amazing. After that I always kept thoughts of pursuing dance which is really hard to do. In order to pursue dance is really hard. I have a lot of friends in California who are trying to pursue dance, but it's really difficult and its really competitive. You kind of lose yourself and the love for dance because you're just trying to make it your life. It's like you lose the fun but pursuing dance is probably not the roll fit for me. I do it because it's just for fun, but hopefully, if an opportunity comes at me I would love to pursue it."
What would you like your viewers to know about you?
"Something about me is that I don't take a lot of things seriously. My reason for that is if you take things too seriously, it's just going to take you over. I do what I do for the love that people watch my art and they enjoy it. I love watching people's pieces of choreography and it looks great. [I love] giving them advice. I'm a huge joker; I love joking around. One of the crews I'm part of is called the Mighty Morphans Boogie Rangers and obviously that was inspired by the Power Rangers. We're just a bunch of trolls and people love it; not because of the concept or the content of the choreography but through our personalities that are shown through the pieces."
Are you working on any big projects or small projects that we could look forward to seeing you in on screen or off screen?
"I'm starting a home studio. My family moved into a house not to long ago, and our basement pretty much turned into a small studio. This home studio is supposed to be a comfortable,small learning environment. It's a way for people who have no experience or do have experience to develop character and dance skills. It's [done] by scheduled appointment, but it's coming up soon (I already made the flyer). Also, there is a competition happening in December called East Coast Dance Competition. I'm currently dancing and competing in that competition with Capital Funk. Be sure to watch it, it's a great competition. Future Shock DC is also performing there too. The director Nat Balanco asked me and my friends to choreograph for them so you'll see a piece of my choreography in their set, which is great. There isn't anything else that i'm trying to push forward except for making choreography and concept videos, which hopefully will come soon. I already have a project idea."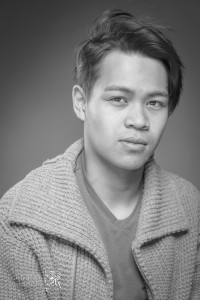 Do you have any social network your viewers can follow you on?
Instagram: bombsuki
Facebook: Putra Surya