Construction for the Week of Nov. 23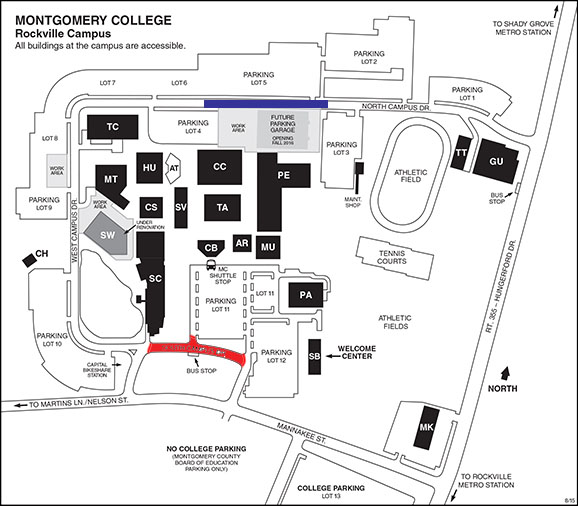 The north parking garage construction work is proceeding through the week of Nov. 23. The utility installation work taking place between the Physical Education Center and the Campus Center will be completed by Jan. 2016. During the week of finals, there will not be any construction work taking place between the Campus Center and Physical Education building.
Barricades and detour signs are being installed on South Campus Drive. Members of the campus community who arrive to campus by bus will have to walk a different route to campus. The traffic pattern entering this area will have to adjust temporarily.
There will be one lane closed for the entire day on Saturday, Dec. 5 at North Campus Drive because a tower crane is expected to arrive for the north parking garage construction. During this time, traffic will be rerouted.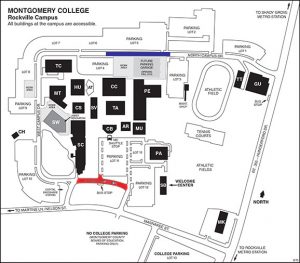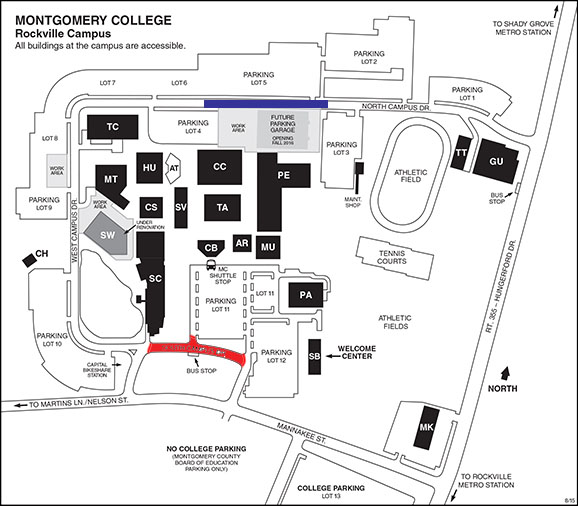 The above ground structure work will begin during the Spring semester. The Rockville campus community should expect an increase in traffic due to construction vehicles.
Come back next week to find out what the new plans are for campus construction!