Construction for the Week of Nov. 16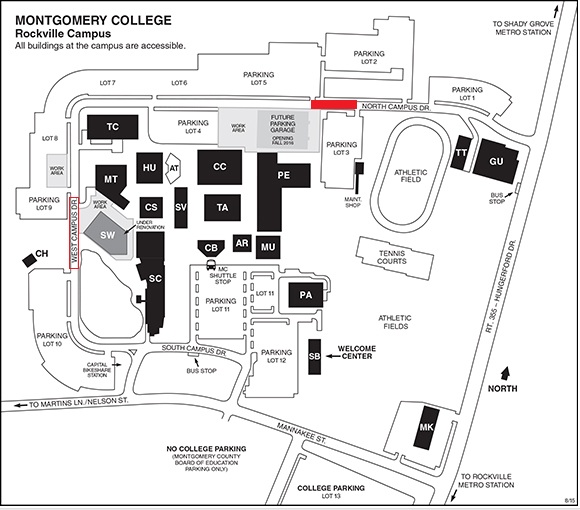 The North parking garage construction taking place and the renovation at the Science West building along North Campus drive will cause a change in traffic patterns during the week of Nov. 16.
The Rockville campus community should remain aware of the traffic patterns entering and exiting through both construction sites.
The construction work along the edge of parking lot 4 and the installment of new utilities along North campus drive will continue.
For short periods of time during the week, this activity may slow traffic out of the parking lot and traffic traversing North Campus Drive. Workers added a stop sign to the North campus drive near the exit to parking lot 3.
The construction sites have been fenced and well-equipped with signs that allow everyone to easily identify the work areas. During these significant campus improvement projects, please remain aware of your surroundings.
The campus community should remain vigilant of changing traffic patterns.
Come back next week to see what the plans are for campus construction!