Raptor Newscast: Spoken Word Poetry with Thet-Su Tin (Su)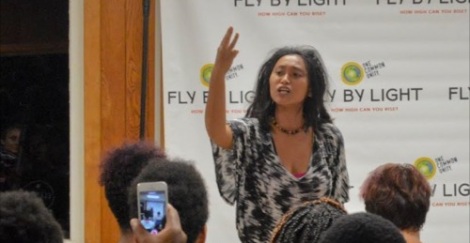 Have you ever thought about voicing your opinion in a creative way? Listen to this podcast where, Thet-Su Tin, shares her rhymes and discusses the culture of her profession as a Slam Poet.
Consider getting involved with MC's annual slam poetry contest! To find out how, listen to this podcast now. Brought to you by Raptor Newscast, Montgomery College's most professional podcast. Available now for subscription through Sound Cloud or Itunes.