USG Hosts Open House for Transfer Students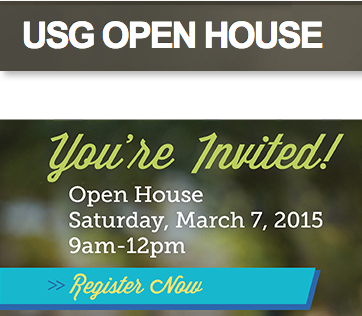 Transfer students can earn a degree from nine different universities at the Universities at Shady Grove. The USG open house is an opportunity for transfer students to ask questions and get information about the transferring process, the programs, and the requirements. This information and more will be available at the USG open house.
"Generally people leave with a better understanding of USG, and a better appreciation of it," said Jennifer Cohen, Recruitment Coordinator at USG.
Located at the USG campus, the open house will occur on March 7 from 9 a.m. until noon, and is open to anyone interested. The open house aims to familiarize transfer students with the USG programs. Students should come prepared with questions, their transcripts, and a device to write down the information.
USG offers classes from nine universities including University of Maryland, Baltimore; University of Maryland, College Park; and University of Maryland University College.
Katelin Zentz, an MC student refers to the transfer steps and applications as a "process [that] can be overwhelming, so [the USG open house] would be a good resource."
Tours of the USG campus will be conducted, and onsite advising will be available and encouraged."Its a chance they can bring their transcripts [and] to be advised," said Cohen.
"On a regular day, I can't guarantee which students will be [on campus]," said Cohen. Students will be given the opportunity to interact with the USG campus, the students, and the faculty.