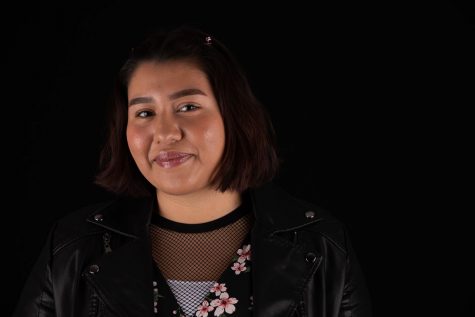 Editor-in-chief
Hey guys! I'm Josalyn. I also go by Nikki. This will be my last semester at MC. I will be transferring to UMD in the fall. As of now I am majoring in Communication studies. When I transfer I will be changing my major to Journalism. I also hope to major in French!
I love photography! I hope to include that into my writing. I enjoy makeup and fashion. I love vintage things. I think they're beautiful and I like leaning the history of things. I hope to travel and maybe live in France, so that I can improve my french.
Being part of the Advocate has been really exciting! I've met really cool people. I've explored my writing skills and it's a great first experience of being a writer. I can't wait to keep working with this team until I graduate.
Josalyn Perez, Editor-in- Chief
Oct 10, 2019

SHaW is having a Community Service Fair TODAY!

(Story)

Sep 27, 2019

Ice cream is melting but a win to the Raptors!

(Story/Media)

Apr 25, 2019

Five vintage makeup products that are still used today!

(Story)

Mar 22, 2019

After being a professor for 18 years, Cynthia Pfanstiehl is saying Good Bye to Montgomery College.

(Story)

Feb 19, 2019

MC Artist Profile: April Thomas

(Story)