MC Helps Author Rebuild Life After Accident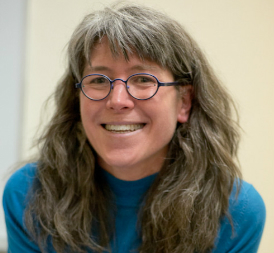 Su Meck graduated from MC in 2011 after losing her memory 30 years ago. A head injury at age 22 cost Meck the memories of her entire life prior to the accident. Meck had to rebuild her entire life, from learning to tie her shoes to learning how to love again. Meck shared her journey with MC students in a lecture on April 8.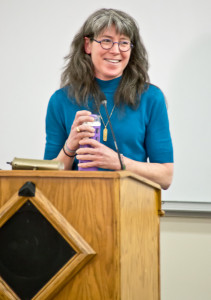 On May 22, 1988, a ceiling fan fell on Meck's head in her kitchen and put her in a week-long coma. The incident occurred three days before her third wedding anniversary and ten days before her son's birthday. From that moment on, all of Meck's previous life was erased.
In the following years, Meck struggled with finding out who she was. Meck said she mimicked most of what she saw. "I used to want to give my left arm or a leg or anything to have my memories back" she said.
Meck realized small things build up two completely different people. "The Su Meck that [existed] pre-1988 is a very different person from me. I don't know her. I know about her but I don't know her. I don't know what she thought about, how she learned, I don't know what she liked to read."
According to family members and photographs, Meck loved to swim was on swim teams during her high school days. When she stayed with her parents after the accident, she was terrified of the pool in her parents' backyard.
Meck said one of the few things that has not changed is her taste in music. She realized that even after the accident, she still had a love for classic rock.
Several years later, Meck accepted she would never be the "old Su" again. "I don't try to be her so much anymore" she said.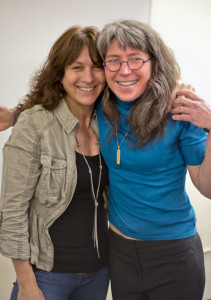 Meck said MC helped her develop the new Su. "Montgomery College saved my life," she said. Coming to MC inspired Meck to think for herself, not as the "old" Su or as someone else would have her think.
"I can't thank the people at Montgomery College enough. The professors here are just amazing. They go out of their way to make sure that students are successful here," she said.
Meck is thankful her professors took time to help her learn the basics, such as learning multiplication tables or the basic fundamentals for drumming.
Meck said that MC was a stepping stone for her and that it prepared her better than any other institution could because of its dedicated teachers and the great opportunities.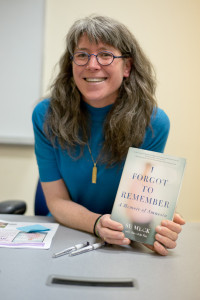 Meck wrote the book "I Forgot to Remember: A Memoir of Amnesia" with the aid of Washington Post journalist Daniel de Visé.
De Visé, said Meck started from scratch, "Here was somebody who had forgotten everything, and was sort of self-schooled, taught by her three-year old, read Dr. Seuss books with the kids and volunteered at the school library so that she [could] start reading," he said.
Meck currently attends Smith College and is pursuing degrees in music and book studies. She said, "Anything is possible. It's there for the taking if you put in the effort."