The Montgomery County Coalition for the Homeless (MCCH) raised $100,000 for homeless services, thanks in part to efforts by the Montgomery College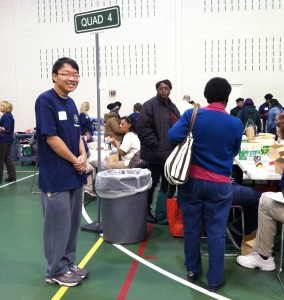 community. As part of MCCH's Walks to Help the Homeless fundraiser, over 600 students, faculty, and staff across all three of MC's campuses chipped in to help secure a $25,000 walker bonus from the Fannie Mae foundation. Along with MC, 26 other community walks took place, pushing the fundraiser total to approximately $100,000.
In addition to Walks to Help the Homeless, the MC community also donated over 300 pairs of socks. Supported by clubs, FYE student ambassadors, and PTK among others, the socks were distributed at the Bohrer Park Activity Center as part of Homeless Resource Day on Nov. 16.