Capturing an Expression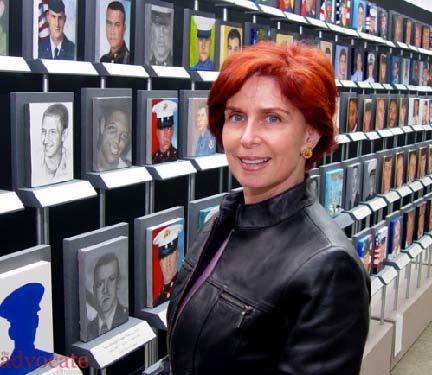 Original: March 8, 2011 Issue 12
By: Aline Barros
Staff Writer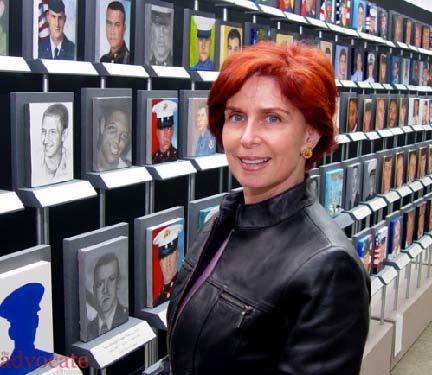 Portrait artist shares her work and thoughts with faculty and students
Annete Polan, an internationally acclaimed portrait artist, gave two presentations at the Music Recital Hall at the MC Rockville Campus on Tuesday, March 1, 2011. The first was the Business of Art, in which she spoke about making a living as an artist; the second, the Transformative Power of Art, was about art's power to change society. A half an hour each, the presentations were followed by a Q&A session.
According to www.insidemc.montgomerycollege.edu, Polan is a former chairperson of the Painting Department at the Corcoran College of Art and Design. She was commissioned to paint the official portraits of leaders including Justice Sandra Day O'Connor, West Virginia Governor Gaston Caperton, Peter Tarnoff for the Council on Foreign Relations, Judge Rya Zobel for the Federal Judicial Center, Edward Villella for the Miami City Ballet, and Lord Baltimore for Kiplin Hall in Great Britain.
During her evening presentation, Polan made extraordinary observations about her work in the "Faces of the Fallen," a fascinating exhibit featuring 1327 portraits by 250 American artists; her work reflects American creativity and diversity and honors American soldiers who died fighting in Iraq and Afghanistan.
Elsey Rosales, an MC student, thinks of the artist as a person that never gave up. "She always looked for a way to overcome, and she practices painting a lot."
According to Tom Heath from the Washington Post, Annete Polan "networks like mad." When asked if social networks help young artists to succeed in this industry Polan simply said, "I am on Facebook, but it is more about person to person. Portraiture is such a personal thing. It is chemistry."
Polan is also the coach behind Capital Artports, an institution that uses both knowledge and imagination to help leaders, businesses, governments and non-profit organizations by conditioning them to approach problem solving both strategically and creatively.
The Montgomery College Foundation, the College's donors, and the Montgomery College Arts Institute made Polan's appearance at Montgomery College possible. Mr. David Phillips, director of the Arts institute at MC Rockville said,
"The generosity of Montgomery College's donors allows us to present distinguished artists with whom our students and community have rare opportunities for personal interaction. Speakers of Annette Polan's stature show our students what they might accomplish themselves and what paths to take toward those achievements."