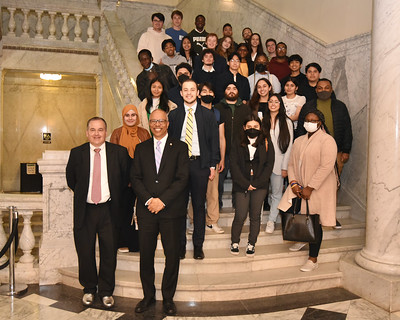 MarylandGovPics
On April 28th, 2022, 30 students from Professor Gregory Sember's political science classes visited Maryland's capital city, Annapolis. The day began with a tour of the Maryland State House by Delegate Marc Korman's staff member, Joseph Swit. He kindly answered questions from students about the legislature and decision-making processes in the statehouse. When discussing bills, Swit informed the students that over 2000 bills had been introduced to the statehouse, and more than 70 percent had been passed. He explained that part of the process is triaged by specialized committees that receive the bills and decide accordingly, and then the bills move forward.
The influence of constituents was also a matter of discussion. "That plays an important factor in how delegates vote because they know they need those people to vote the next time they are out for re-election," explained Swit. Since delegates are not aware of every bill, having constituents reach out to them about certain bills shapes its importance.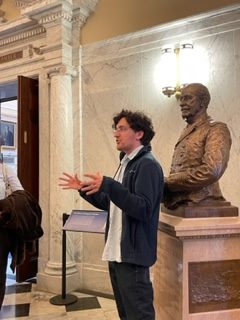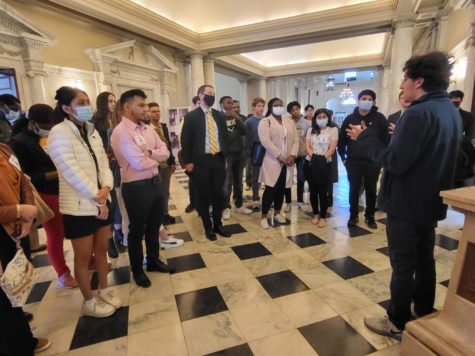 After a brief lunch break, the students headed to the Maryland Court of Appeals. They met with Maryland District Court Chief Judge John Morrisey, who discussed the judicial system with the students.
One of the first things Chief Judge Morrisey talked about was the role of a judge, which he described as: "To look at the law and try to interpret the way legislature wanted it to be." Further, Chief Judge Morrisey discussed the judiciary's historical background and its current system. He explained why the Court had an odd number of judges – seven. He said, "You don't want a court to have an even number of judges; otherwise, there are a lot of ties."
Chief Judge Morrisey also explained the area of expertise of the District Court, which is in traffic cases, land cases, and criminal cases that do not require a jury trial. As Chief Judge of the District Court, Judge Morrisey acts as a liaison between the judiciary and legislature and supervises 124 judges. When a student asked about the longest-running case he remembered, he recalled a second-degree murder case with two counts of assault that went on for 20 years.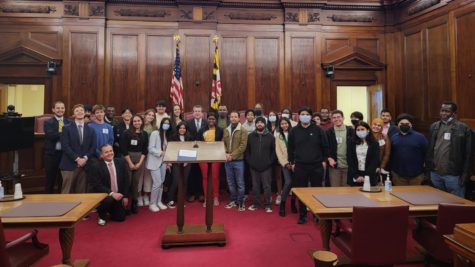 The last stop was again at the State House to meet with Lt. Governor Boyd Rutherford. An important topic Lt. Governor Rutherford discussed was the state's adopted covid strategy over the past two past years. He told the students, "We acted quickly in terms of what was to be shut down." Decisions regarding mask mandates, retail operations, opening and closing of businesses, and transportation of supplies were made based on information that was coming in. He said, "Maryland was one of the better states in terms of the response."  Other topics under discussion were his motivations to join the office, the climate, mental health, and substance use.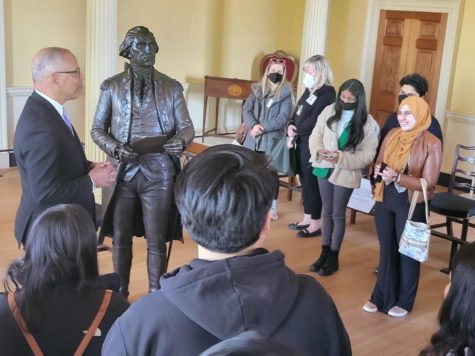 The trip proved to be very informative for the students. As they met members of the state's legislature and judiciary, they had the chance to take a closer look at how a government runs and the necessary organs that help it function. Professor Gregory Sember elevates the engagement of his political science classes by allowing students to have a first-hand experience with topics they typically just read about. Mock court trials, State Department simulations, and more class trips are some other things to look forward to in his classes.