Shawn Harrison Talks Safety Protocol, Clears Up Misconceptions of Recent Safety Emergency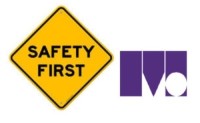 The Director of Public Safety and Emergency Management, Shawn Harrison, met with people on March 10 on all three campuses. She spoke about safety concerns, processes, the change in the public safety department and misconceptions about the shooting that didn't occur on campus.
Harrison met with student journalists to answer questions they might have about what occurred March 2nd. One student journalist tells Harrison that they were in the admissions building meeting with their counselor/mentor when they were told of the shooting.
The student says that they know MC has a protocol but asked Harrison if she could go into detail about the protocol is performed if there was shooter on campus. "I am going to give a easy response to this," says Harrison before going on to talk about protocol.
"You hear the noise outside you hear the shooting. We are not running this way…we are shutting the door and putting something in front of it something heavy to block. Then what? We turn out the lights and get under the desks. How simple was that?" said Harrison.
"Campus safety isn't new but it is trending," Harrison says. She is concerned if the students know Public Safety and Emergency Management. "Do you knew them, do you normally see them, do you recognize them, are they accessible, are they helpful?" Harrison asks.
Harrison told student journalists that on March 2nd, an African-American man was shot by his brother. A man in a car who happened to be a student of Montgomery College picked up the wounded man, and took him the Rockville Campus. Once they arrived in the parking lot the motorist called the police. Harrison says that's were things got out of hand.
Harrison has spent 26 years at the Baltimore City Police Department.
Link to the Advocate's coverage of the incident: https://mcadvocate.com/2016/03/01/gunshot-victim-taken-to-mc-rockville-campus-parking-lot/