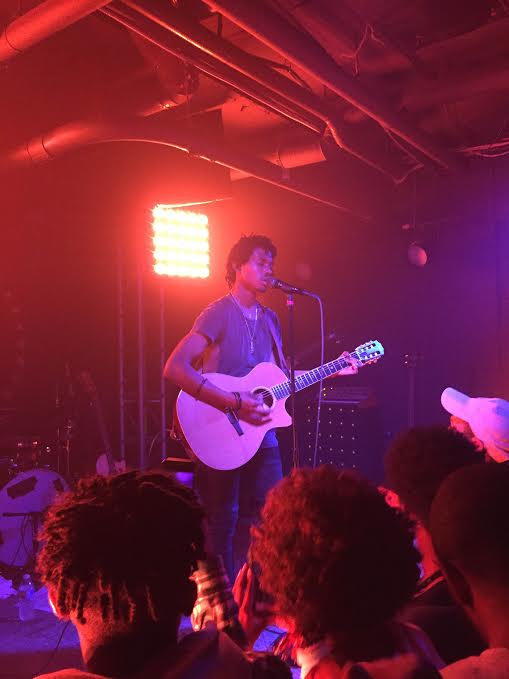 Musician/Singer Raury's Live Performance at U Street Music Hall in D.C.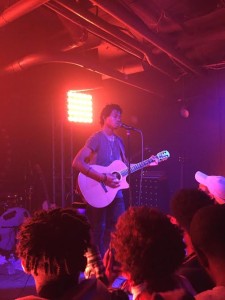 Walking into U Street Music Hall in D.C feels like a treasure that had been tucked away and placed underground. On Friday Oct. 30, Raury performed songs from his debut album "All We Need." The electrifying concert better known as "The Crystal Express," took the audience on a spiritual journey of musical enlightenment.
Raury's song "Friends" promotes a strong sense of togetherness and shows appreciation for people who merge cultures to learn from each other. The lyrics celebrate diversity with one particular line as follows, "I made a friend in North Korea, she showed me how to meditate."
Raury's stage presence captivated his supportive fans, who waved their hands in the air with peace signs as he sung. The experience was simultaneously intense and serene.
His melodic sounds are a combination of alternative rap and R&B music infused with folk music and EDM. He makes a conscious effort to defame the glorified drug use lifestyle and encourages self acceptance in youth. It is safe to say that Raury is a positive role model for the new generation to stay spiritually uplifted and conscious.
After the show ended, the crowd shouted for an encore. Once Raury energetically returned back on stage. The audience cheered with elation as he began to perform a final selection.